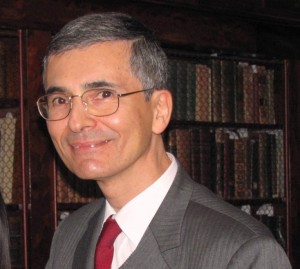 Hello! Welcome to the JP Trad website!
JP Trad is the business I have established for providing my services as an English to French freelance translator.
Let me introduce myself in a few words…
I have expertise in both scientific/technical  and linguistic fields.
Scientific/technical expertise
After a Master's Degree in Science and Executive Engineering (MINES ParisTech, 1975), I have worked as a senior engineer in automotive industry (PSA Peugeot Citroën, 37 years) achieving senior levels of technical and managerial responsibility.
The automotive sector encompasses various technologies and sectors. I have therefore had to thoroughly address in my career a complexity of industrial and business fields, not limited to the sole automotive sector. With regard to the automotive sector, I have addressed all its components: engineering, development, industrialisation, manufacturing, quality, after-sales, marketing, supplier relationship, purchasing …
Linguistic expertise
Throughout my career, I have constantly used English, either for working with foreign partners or for managing international projects.
In parallel, I have permanently written documents of many kinds in French -technical ones or more literary ones- targeting various audiences: General Management, technical specialists, sales departments, communication departments …
Moreover, I hold the DipTrans (Diploma in Translation), a level 7 diploma issued by the Institute of Linguists Educational Trust (UK) and accredited by the British Ofqual (Office of Qualifications and Examinations Regulation). This diploma attests to the ability of its holder to undertake professional level translations from English.